Billy Hunter interview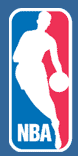 Billy Hunter is the Executive Director of the National Basketball Players Association (NBPA) and is the chief guy responsible for negotiating the Collective Bargaining Agreement with David Stern and the NBA owners.

InsideHoops.com editor Jeff Lenchiner met with Hunter (a full week before the April 14-15 NBA Board of Governors meetings took place) and discussed the latest issues that could lead to an eventual NBA lockout:

InsideHoops.com: What's the general update on where things stand for you and the Players Association?

Hunter: We have not had any formal meetings since All-Star. On March 22nd there was a meeting of the NBA Labor Committee. And on April 12th there's a meeting of the NBA Board of Governors. And so I anticipate that once the Board of Governors have met, that in all probability I am hoping to hear from somebody on the NBA side, and we can sit down at the table and see what we can begin to do, if anything.

InsideHoops.com: It sounds like there's been virtually no real development in any of this.

Hunter: No, there hasn't been. Your assessment is accurate. Nothing has transpired. The proposal that they gave us a year ago is still the proposal. They have not retreated from it. We gave them a response last summer, which will be a year. Our position continues to be the same.

InsideHoops.com: And what is the big sticking point? The hard cap, for one.

Hunter: Yeah, the hard cap. And obviously the demand that the players give up a billion dollars a year to the owners. Which is the same demand that's being made in the NFL. We're not at all receptive to that.

InsideHoops.com: How do guaranteed contracts play in, as far as the mindset of players? Meaning, if a player has a guaranteed contract he can play freely and not worry that an injury at the wrong time is going to completely ruin his ability to make money.

Hunter: I don't think it's that as much. I think that at this level, these guys are professional and they're competitive. Whatever the circumstances, they're going to perform. It's in their nature; they don't know any other way. But in a situation where you have non-guaranteed contracts, you probably have many more guys who would be making the league minimum. You have a few guys who would get paid, but even them, their numbers would be compressed. And more importantly, they won't get the kinds of guarantees that they've gotten. But the owners can do that without a hard cap. If they don't want to give a guy a guarantee, they don't have to give it. There's no rule that says they have to give a guy a guaranteed contract. So, it's BS.

InsideHoops.com: Does it seem like the owners want to protect themselves, from themselves?

Hunter: What they want is a system that's foolproof. That doesn't require much ingenuity and management. You just follow the numbers. And we're not willing to give them that.

InsideHoops.com: What about a franchise tag system? Has that come up?

Hunter: No, that hasn't come up. It may come up. It hasn't come up as of yet.

InsideHoops.com: So is it mostly just a media idea right now?

Hunter: Right, I think it's media-generated right now. Whether or not it'll have traction in the future has yet to be seen.

InsideHoops.com: So, it sounds like an NBA lockout is still likely.

Hunter: As of this date, your assessment is correct.