Elite 24 Hoops Classic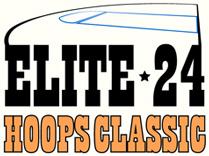 Under Armour has announced the return of the annual Elite 24 basketball showcase to the Brooklyn Bridge Park Pier 2 on the East River on Sat., Aug. 20. Twenty-four of the nation's best high school basketball players will demonstrate their skills on Elite 24's iconic outdoor basketball court overlooking the majestic lower Manhattan skyline. Now entering its 11th year, the future superstars of tomorrow will battle it out and cement their names under the bright lights of New York City.

The three-day basketball event will feature multiple activations and games on the Elite 24 hardwood, featuring top basketball players at various stages in their development:

Fri., Aug.19:

5:30 pm EST - Under Armour and the NBA team up for a Jr. NBA clinic

7:30 pm EST - Annual slam dunk and three-point contests

Sat., Aug. 20

7:30 pm EST: The Elite 24 game

The festivities culminate on Saturday night with the 11th annual Elite 24 game, airing live nationally on ESPNU at 7:30pm EST, the Elite 24 game highlights the immense skill and potential of some of the best basketball players in the country. The basketball event offers the players a national platform to set the stage for the next step in their careers, all amongst the backdrop of the rich-history of amateur basketball in Brooklyn and New York City as a whole.

"We are excited to once again bring together the nation's 24 best high basketball players, while also introducing future talent of the game through our partnership with the Jr. NBA," said Kris Stone, Sr. Director of Global Sports Marketing Basketball at Under Armour. "The Elite 24 platform has always represented what's next: the next generation gatekeepers of the game, showcasing their skills and love for competition at the highest level, against the best of the best."

Elite 24: Team DRIVE

Trevon Duval 2017 Guard New Castle, DE

Javonte Smart 2018 Guard Baton Rouge, LA

Hamidou Diallo 2017 Guard Queens, NY

Nickeil Alexander-Walker 2017 Guard Toronto, ON

Louis King 2018 Forward Columbus, NJ

Khavon Moore 2018 Forward Macon, GA

Jaylen Hoard 2018 Forward Carnon, France

Nazreon Reid 2018 Forward Neptune, NJ

Silvio De Souza 2018 Forward Luonda, Angola

Zion Williamson 2018 Forward Spartanburg, SC

Brandon McCoy 2017 Center San Diego, CA

Moses Brown 2018 Center Queens, NY


Elite 24: Team CLUTCH

Jalek Felton 2017 Guard Mullins, SC

Jahvon Quinerly 2018 Guard Hackensack, NJ

Devon Dotson 2018 Guard Matthews, NC

Josh Anderson 2017 Guard Baton Rouge, LA

MJ Walker 2017 Guard Riverdale, GA

Billy Preston 2017 Forward Los Angeles, CA

Gerald Liddell 2018 Forward Cibolo, TX

Kevin Knox 2017 Forward Riverview, FL

Sid Wilson 2018 Forward Bronx, NY

Nick Richards 2017 Forward Brooklyn, NY

Austin Wiley 2017 Center Hoover, AL

Bol Bol 2018 Center Olathe, KS



----------------------

Since the inaugural game at Harlem's Rucker Park in 2006, the country's best high school basketball players, regardless of class, have battled it out on Elite 24's iconic outdoor basketball courts to earn their reps. This year, the Elite 24 hoops classic celebrates its 10th anniversary with the game returning to the scenic Brooklyn Bridge Park Pier 2 on the East River on August 22.

The three-day basketball event will feature the annual Dunk and Three-Point contests, which will take place on Friday, August 21, and culminate in the 10th Annual Elite 24 basketball game, which will air live on ESPNU at 7:00pm ET on Saturday, August 22. This year's event will also feature the second annual "UA Next" game, which showcases the top rising freshmen from around the country and tips off at 4:00pm ET on August 22.

New for 2015, Under Armour and the NBA will host a Jr. NBA clinic for local Brooklyn youth with the Elite 24 players on Friday, August 21 at 5:00pm ET. In collaboration with Foot Locker, an experiential pop-up space celebrating 10 years of Elite 24 will be open at the Brooklyn Bridge Pier 2 courts on Friday and Saturday. The space will be free to the public and showcase the history of the game and Elite 24 10th Anniversary gear.

"When this game was created 10 years ago, the idea was to give high school basketball players an opportunity to experience the energy and spirit of authentic playground basketball," said Kris Stone, Elite 24 Founder and Director of Basketball Sports Marketing, Under Armour. "The people who helped bring Elite 24 to life, the players who have gone on to college and the NBA, and the fans who come out and show their passion for the game every year all share in its continued legacy and contribution to the culture of basketball."

Over the past 10 years, 54 players from the game went on to be selected in the first round of the NBA Draft and four went on to be drafted number one overall. This year's game is again set to introduce the next crop of impact players to a worldwide basketball audience.

Attendance for the 10th Anniversary Under Armour Basketball Elite 24 basketball game is free and on a first come basis.

2015 ELITE 24 GAME ROSTER

Team EZ Pass
Coaches: Jeff McInnis (Head Coach), Keith Gatlin (Wesleyan Christian HS, NC), Emmanuel Mudiay (Denver Nuggets), Bud Pollard (Thomas Jefferson HS, Brooklyn)

DeAndre Ayton 6'10 2017 Balboa City Bahamas
Justin Jackson 6'7 2016 Findlay Prep Toronto (CAN)
Troy Brown 6'5 2017 Centennial Las Vegas (NV)
Frank Jackson 6'4 2016 Lone Peak Highland (UT)
Hamidou Diallo 6'4 2017 Putnam Queens (NY)
Terrance Ferguson 6'6 2016 Prime Prep Dallas (TX)
Trevon Duval 6'3 2017 St. Benedict's Newark (DE)
Josh Jackson 6'7 2016 Prolific Prep Detroit (MI)
Thon Maker 7'0 2016 Orangeville Prep Australia
TJ Leaf 6'9 2016 Foothills El Cajon (CA)
Seventh Woods 6'2 2016 Hammond Columbia (SC)
Dewan Huell 6'10 2016 Norland Miami (FL)

Team Doo Be Doo
Coaches: Coach LJ Goolsby (Head Coach), Brandon Jennings (Detroit Pistons), TJ Ford, Kenny Pretlow (Lincoln HS, Brooklyn)

Udoka Azubuike 6'11 2016 Potter's House Christian Jacksonville (FL)
Mario Kegler 6'7 2016 Oak Hill Academy Jackson (MS)
Kobi Simmons 6'5 2016 St. Francis Alpharetta (GA)
Rawle Alkins 6'5 2016 Christ the King Middle Village (NY)
Shamorie Ponds 6'0 2016 Thomas Jefferson Brooklyn (NY)
Jalek Felton 6'3 2017 Mullins Mullins (SC)
Markelle Fultz 6'4 2016 DeMatha Catholic Hyattsville (MD)
Billy Preston 6'9 2017 Prime Prep Dallas (TX)
Wenyen Gabriel 6'9 2016 Wilbraham & Monson Manchester (NH)
MJ Walker 6'5 2017 Jonesboro Jonesboro (GA)
Bam Adebayo 6'8 2016 Northside Pinetown (NC)
Jarrett Allen 6'9 2016 Stephen's Episcopal Austin (TX)

InsideHoops.com will attend and cover the 2015 Elite 24 basketball game. We definitely recommend you watch it on TV.


------------------------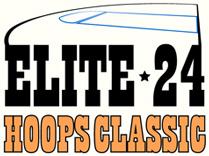 The 2013 Elite 24 hoops classic is saying hello, Brooklyn! And NYC is happily waving back.

The Elite 24 high school basketball event is returning to New York City for the first time since 2009. The 8th annual edition of the big game will be played outdoors, at the historic Tobacco Warehouse under the Brooklyn Bridge, on Saturday, August 24 at 7PM EST and will be televised live on ESPNU.

After sponsoring the event for the past seven years, the Under Armour brand officially added the Elite 24 to its portfolio of high school games including the Under Armour All-America Game (Football), Under Armour All-America Lacrosse Classic and Under Armour All-America Baseball Game.

Since its inception in 2006, the Elite 24 hoops classic features 24 of the best players in high school basketball, coming together to put on a show for the ages. Seventy-six Elite 24 alumni are currently playing in the NBA.

The first ever game was played at the famed Rucker Park in Harlem, NY -- and InsideHoops.com was there, and loved it. The convergence of New York streetball energy with the passion and hunger of the nation's best high school underclassmen created a memorable experience for the participants and basketball fans everywhere.

In its short, but illustrious history, many of today's best NBA and college players have graced the game's outdoor courts of Rucker Park from 2006-2009 and Venice Beach, California from 2010 – 2012. Prominent alumni include three of the last four number 1 NBA Draft picks – John Wall (Washington Wizards, 2010), Kyrie Irving (Cleveland Cavaliers, 2011) and Anthony Bennett (Cleveland Cavaliers, 2013).

Other notable Elite 24 hoops classic alumni include NBA All-Star Kevin Love (Minnesota Timberwolves), 2010 Rookie of the Year Tyreke Evans and current NBA players Bradley Beal (Washington Wizards), Jared Sullinger (Boston Celtics), Harrison Barnes (Golden State Warriors), Austin Rivers (New Orleans Pelicans) and Under Armour Basketball athlete Will Barton (Portland Trail Blazers).


OLDER ELITE 24 HOOPS INFO

The 2011 Elite 24 classic all-star basketball game is today, August 27, in Venice Beach, California. The game used to be played in New York City, but for the second year in a row has been hosted oceanside at Venice Beach. Below are Elite 24 game notes, taken live as the action happens:

Team White is the Raymond Lewis squad. Team Purple is the Marques Johnson squad.

The start of the game was delayed because Mitch McGary shattered the glass of a backboard in a somewhat mild pre-game dunk where he briefly hung on the rim. The broken backboard delayed the Elite 24 game by about 25 minutes.

As with all Elite 24 classic games, the 2011 edition is a non-stop blur of fast breaks, great dunks, and aside from some spectacular blocks, a general lack of defensive intensity unless the chance to make a great play arises.

Early on, Shabazz Muhammad, the 6-6 senior forward who is widely hailed as the No. 1 high school player in the country, was one of the featured dunkers, throwing down some nasty slams. And in traditional Elite 24 basketball fashion, there weren't many defenders nearby. And at 11:11 in the first half, with Purple team leading White 30-25, Muhammad, playing for White team, has 10 points, leading all scorers.

Little pint-sized point guard Aquille Carr (nickname: "Crimestopper") is dishing assists early for White team, and has four points and five assists with half of the first half complete.

About a third of the way through this game, the 2011 Elite 24 classic has even less fundamentals than past editions. Fans aren't complaining, though. They're too busy watching sick dishes and ridiculous slams.

With 4:15 left in the first half, White team has taken a 56-50 lead over Purple. The action is so fast and furious that as soon as one player makes a nice move, 10 seconds later another guy swipes the spotlight.

At the half, Team White leads Team Purple 68-66.

As for the rest of the game, ESPN reports: Carr was right about one thing, he shined to the tune of 21 points, 10 assists and seven rebounds. Still, it wasn't enough to outlast the duo of Kyle "Slow Mo" Anderson and Justin "The Prime Objective" Anderson -- no relation -- who led a dominant second half surge to help the Marques Johnson team roll to a 142-132 win. Kyle Anderson, a senior point forward at St. Anthony (Jersey City, N.J.), finished with 18 points and eight assists, while Justin Anderson, a senior swingman for Montrose Christian (Rockville, Md.), added 23 points in the win. They were named co-MVPs for Marques Johnson. Carr and Shabazz "The Real Deal" Muhammad, a senior small forward at Bishop Gorman (Las Vegas, Nev.) who added 25 points and nine rebounds, were named co-MVPs for Raymond Lewis.



----------

2010 Elite 24 Classic
August 28, 2010

ESPN RISE announced today that SportsCenter's Stan Verrett and Neil Everett with Wizards' John Wall and the Bucks' Brandon Jennings will coach the nation's elite high school basketball players during the 2010 Boost Mobile Elite 24. Wall and Jennings are alumni of the game. The 2010 Boost Mobile Elite 24 will be hosted at Los Angeles' Venice Beach Friday and Saturday, August 27 and 28.

Local high school basketball coaches Reggie Morris, Jr. of Taft High School (Woodland Hills, Calif.) and Derrick Taylor of St. Bernard (Playa Del Rey, Calif.) will lead the coaching staffs of the two teams with Verrett, Everett, Wall and Jennings as their assistants. Morris, with Wall and Verrett will lead the "Raymond Lewis" squad, while Taylor, with Jennings and Everett will lead the "Marques Johnson" squad. Teams, in the tradition of the event, are named after local playground legends.

-----

ESPN RISE revealed on August 10 the complete roster of selected players for the fifth annual Elite 24 Hoops Classic game, the nation's premier elite high school boys' basketball event for underclassmen. The 2010 Boost Mobile Elite 24 will be hosted at Los Angeles' Venice Beach Friday and Saturday, August 27 and 28.

Full previews and coverage of the event is coming soon.

For coverage of past Elite 24 games, scroll down.


Name

High School

Pos.

Height

Weight

Class

Rank

Adonis Thomas

Melrose High School (Memphis, Tenn.)

SF

6-6

210

2011

No. 15, ESPNU 100

Alex Murphy

St. Mark's School (Southborough, Mass.)

SF

6-8

215

2012

No. 10, ESPNU Super 60

Amir Garrett

Findlay Prep (Las Vegas, N.V.)

SF

6-6

190

2011

n/a

Austin Rivers

Winter Park (Winter Park, Fla.)

PG

6-4

189

2011

No. 2, ESPNU 100

Bradley Beal

Chaminade College Prep School (St. Louis, Mo.)

SG

6-3

177

2011

No. 6, ESPNU 100

DaJuan Coleman

Jamesville-DeWitt High School (DeWitt, N.Y.)

C

6-8

280

2012

No. 2, ESPNU Super 60

DeAndre Daniels

Taft High School (Woodland Hills, Calif.)

SF

6-8

190

2011

No. 28, ESPNU 100

Jabari Brown

Oakland High School (Oakland, Calif.)

SG

6-3

200

2011

No. 19, ESPNU 100

Jahii Carson

Mesa High School (Phoenix, Az.)

PG

5-11

160

2011

No. 54, ESPNU 100

James McAdoo

Norfolk Christian (Norfolk, Va.)

PF

6-8

216

2011

No. 5, ESPNU 100

Johnny O'Bryant

East Side High School (Cleveland, Miss.)

C

6-10

245

2011

No. 17, ESPNU 100

Kentavious

Caldwell-Pope

Greenville High School (Greenville, Ga.)

SG

6-4

190

2011

No. 11, ESPNU 100

Kyle Wiltjer

Jesuit (Portland, Ore.)

PF

6-9

220

2011

No. 32, ESPNU 100

LaQuinton Ross

Life Center Academy (Burlington, N.J.)

SF

6-8

200

2011

No. 22, ESPNU 100

LeBryan Nash

Lincoln High School (Dallas, Texas)

SF

6-7

230

2011

No. 10, ESPNU 100

Michael Gbinije

Benedictine (Richmond, Va.)

SF

6-6

195

2011

No. 29, ESPNU 100

Myck Kabongo

Findlay Prep (Las Vegas, N.V.)

PG

6-2

170

2011

No. 7, ESPNU 100

Nick Johnson

Findlay Prep (Las Vegas, N.V.)

SG

6-3

185

2011

No. 20, ESPNU 100

Quddus Bello

Westchester Country Day School (Winston-Salem, N.C.)

SG

6-4

180

2011

No. 70, ESPNU 100

Quincy Miller

Westchester Country Day School (Winston-Salem, N.C.)

PF

6-9

210

2011

No. 4, ESPNU 100

Quinn Cook

Oak Hill Academy (Mouth of Wilson, Va.)

PG

6-1

180

2011

No. 37, ESPNU 100

Rakeem Christmas

Academy of the New Church (Brynn Athyn, Pa.)

PF

6-9

220

2011

No. 8, ESPNU 100

Shabazz Muhammad

Bishop Gorman (Las Vegas, Nev.)

SG

6-5

195

2012

No. 4, ESPNU Super 60

Shannon Scott

Milton (Alpharetta, Ga.)

PG

6-2

170

2011

No. 53, ESPNU 100


2010 ELITE 24 BASKETBALL PLAYER LIST
Adonis Thomas
Alex Murphy
Amir Garrett
Austin Rivers
Bradley Beal
DaJuan Coleman
DeAndre Daniels
Jabari Brown
Jahii Carson
James McAdoo
Johnny O'Bryant
Kentavious Caldwell-Pope
Kyle Wiltjer
LaQuinton Ross
LeBryan Nash
Michael Gbinije
Myck Kabongo
Nick Johnson
Quddus Bello
Quincy Miller
Quinn Cook
Rakeem Christmas
Shabazz Muhammad
Shannon Scott

-----

ESPN RISE announced on April 3, 2010 during the ESPN RISE National High School Invitational that it will host the fifth annual Elite 24 Hoops Classic event at Los Angeles' Venice Beach August 2010: the event is the nation's premier elite high school boys' basketball event for underclassmen. The 2010 event will be held on, Saturday, August 28. The Venice Beach's basketball courts are the country's west-coast street ball mecca.

"Since the launch of the Boost Mobile Elite 24 the event has had a great relationship with Rucker Park and we thank them for hosting this event for its first four years," said James Brown, senior vice president, ESPN RISE. "Moving the Boost Mobile Elite 24 to Venice Beach is a great opportunity to broaden its exposure nationwide. We looked for a venue that kept with the premise of the game being played on an outdoor court, and there was no better venue to go to next than the Venice Beach courts. We will continue to look for other outdoor courts across the country to add to the experience of this great Rucker Park-launched event."

The Elite 24 Hoops Classic basketball game was launched summer 2006 at Harlem's famed Rucker Park. The event was held at Rucker Park for its first four years.

----------




2009 Elite 24 Hoops Classic


August 22, 2009

Skip's Lamb, Harris Deliver Indoor Win in Rain-Delayed Elite 24

By Bobby Ciafardini

BRONX, NY – Long-time hoops scribe Peter Vecsey is never short on words, let alone criticisms. That's how you earn a nickname like "The Viper."

One of the most trusted and outspoken sportswriters in the game today, Vecsey Friday night returned to his first home, Rucker Park, to coach the orange team – named the Goat Squad after Rucker great Earl "The Goat" Manigault – in what has become a new tradition at the nation's most storied streetball court.

But for Vescey, who is less than three weeks away from receiving the Curt Gowdy Media Award for print from the Naismith Memorial Basketball Hall of Fame, his return to his roots was more like that of a teacher providing a history lesson in what turned out to be a wild night, culminating in a 133-120 loss – indoors – for Vescey's orange squad at the hands of the white squad, once again deemed "Skip to My Lou" in honor of Rucker legend and NBA point guard Rafer Alston.

"I spoke to them yesterday about the history of the game and the history of Rucker, and they looked at me like I was from outer space," said Vescey, a New York native who attended Archbishop Malloy in Queens and got his start coaching at Rucker before carving himself a niche as a longtime NBA columnist at the NY Post. "Only a few of them said they were into the history of the game, and I told them I was ashamed of them. I don't get how you could play the game and not know the history of it. In baseball, that doesn't happen. Players coming up playing baseball know the history of the game.

"So, I told them to look up Nat "Sweetwater" Clifton and Earl Lloyd. They owe it to themselves. I told them about the history here. I told them about '72 when I showed up with Julius Erving when he came out of college. It means a lot to me to be here today. I wouldn't be where I am today…I wouldn't be where I was 10 years ago, or 20 years ago without starting here and later in the ABA. The groundwork was here. I love being back. That's why I accepted the invitation. I'm honored to be here. I haven't coached here since the 1980s when Louis Orr and Sam Worthen won me two titles."

Vescey imparted his history lesson and although 24 of the nation's top-ranked high school players might not have been on the same page, they made some history of their own during the 4th annual Boost Mobile Elite 24 – even if it was some history they hoped not to be part of. For the first time in the four years of the event, rain and scattered thunderstorms forced the game to be played indoors. Organizers tried to dodge the inclement weather, but after setting up the court and cancelling the 5:30 p.m. dunk contest, hoping to get the game started right at 7 p.m., the game was called at around eight. Insiders say that the original rain site for the event was for Fordham University, but that plan fell through in the days leading up to the game. However, organizers were able to secure nearby Gauchos Gym, the official rain site of Rucker.

With the rain pouring down, organizers hurried to break down all of the signage and equipment. ESPN had planned to show the game on tape delay on ESPNU Saturday, a factor that coupled with the travel schedules for the players (many set to leave Saturday during the day) made it imperative that the game be played Friday night. Meanwhile, the players and their families boarded a luxury bus to make the quick 10 minute trip over to Gerard Avenue in the Bronx in the shadows of the new Yankee Stadium for "Plan B," to play at famous Gauchos Gym.

In what amounted to a mad dash by fans hoping to watch the game indoors, it was tough to exit the park. Even New York Knick Wilson Chandler was denied by security at one of the exits, prompting a smile from the young swingman. However, Chandler wouldn't be one of the fans left outside looking in come game-time at the Gauchos. The small gym could only accommodate a fraction of what Rucker could hold and turned into sweat box with everyone seemingly crammed inside. It didn't help that there was no air conditioning, either.

An hour and a half later, at around 9:30 p.m., the game finally got underway. Practically on their last nerve, a restless crowd cheered as announcers Bobbito Garcia and EJ Da' Mayor took to the mic. The players were plenty warmed up, having gingerly practiced for about an hour while spectators filed in and organizers set up shop.

New Milwaukee Bucks point guard Brandon Jennings joined Vecsey and current Minnesota Timberwolf and Elite 24 alum Kevin Love behind the bench as one of the coaches for "The Goat." Like many on hand, Jennings was disappointed to have to go inside. "I would prefer to see it more outdoors," this year's No. 10 pick said to InsideHoops.com. "That's how it started, but the kids are used to playing indoors, so it might be a better game, but it's still going to streetball, regardless."

Now the question would be whether or not Jennings' record-setting 23 assists in the 2007 Elite 24 would be challenged indoors?

"Skip to My Lou" won the opening tip. Brewster Academy's Will Barton raced to the basket and spun in the lane, drawing the foul. He would hit one-of-two from the charity stripe and the Elite 24, delayed nearly 2 ½ hours, was now officially underway.

Lake Clifton's Josh Selby, also a member of the class of 2010, answered right back for "The Goat" with a runner in the lane. The orange squad would jump out to a sizeable lead in the first few minutes. At 8:57, the highly publicized C.J. Leslie from the Word of God coped a steal and cashed it in for a fast break dunk. St. Patrick's (Elizabeth, NJ) Kyrie Irving, one of the local standouts suiting up Friday night, scored shortly after and then added another off a beautiful dime drop from Selby at 8:01 to run "The Goat" lead to 9-1 in the first quarter. "Skip to My Lou" head coach Dwayne "Tiny" Morton, who was joined on the sidelines by Boston Celtic playmaker Rajon Rondo and newest Sacramento King guard Tyreke Evans, a two-time Elite 24 alum, took a much-needed timeout, coaching the game with the same precision that has helped him lead Brooklyn's Lincoln High School to city championship after city championship, year after year.

"Skip to My Lou" responded. Barton dunked one at 6:36, drawing the deficit to 9-5. Now, "The Goat" called a T.O. The timeout provided the same spark for the orange squad. Dion Walters hit a 3-pointer with about 5 ½ minutes left to play in the opening period, pushing the lead up to 10, 16-6. "The Goat" maintained the cushion, leading by as many as 13 in the first.

But "Skip to My Lou" didn't look for as many highlights and played a more cohesive game in the first 10 minutes, slowing chipping away at the deficit. Bishop O'Connell's Kendall Marshall pulled the white squad to within nine with a score at 1:29. His teammate and native New Yorker, Doron Lamb, hit a key 3 less than a minute later that closed the gap to 28-24. A once double-digit lead had no shrunk to a mere two baskets. Lamb's Oak Hill Academy and Elite 24 teammate Roscoe Smith added one more for the white squad with 15 seconds left. "The Goat" led 28-26 at the end of one.

"Skip to My Lou" shooting guard Harrison Barnes of Ames High School in Iowa continued the trend in the second quarter, tying the game at 34-34 in a complete momentum swing. Barnes would shortly later give the white squad a 38-34 lead, hitting two free throws at 6:19.

With both teams finding some continuity, the tilt finally turned into the high school all-star game everyone expected it to be in the second quarter. New Yorker Tobias Harris of Half Hollow Hills West kept the pressure on the orange squad, dunking a pair of scores in succession, including a not-so-flashy, traditional two-handed jam, handing white a 42-36 lead.

Both teams began to look for the dunk more, tossing alley oops – some that connected and others that didn't hit the target.

From an individual standpoint, the second quarter belonged to Selby, who was nicknamed "The Portrait" by Garcia and "The Highlight" by EJ. He threw down a sick baseline jam, evoking shades of Rucker legend Julius "Dr. J" Erving. Selby's jam sparked a mini comeback for "The Goat." He would also slam home a tomahawk off a fake wrap around, full extension. On his posterizing jam, Jennings kicked his sneakers off on the sidelines as the crowd erupted. They stopped the clock. The game was now tied 42-42. Selby fed off the crowd energy and continued his assault on the rim, stuffing an alley off the back board with his left hand.

But "Skip to My Lou" stayed the course and was not rattled by the theatrics, retaking the lead 54-51 on a jumper by Smith with a minute left to play before the break. The first half would conclude with white leading 59-58.

Both teams would each post 35 points apiece in the third quarter, but fatigue was starting to show. The game took on more of a defensive tone, despite the high output. With both teams playing more of a half court style and settling for outside jumpers, the inside play was nearly nonexistent. The result actually amounted to the most competitive Elite 24 in its brief history.

Lamb tied it for the white squad at 85-85 late in the third. The orange squad would actually recapture the lead on an Irving score, but like Selby's performance in the second quarter, the third belonged to Lamb. Nicknamed the "Smooth Criminal" by Bobbito, Lamb did a nice job distributing the ball down the stretch, hooking up with Barnes on a late score at the end of the third. The white squad, who led by one at the break, held a 94-93 lead heading into the fourth.

The see-saw battle continued through the first three minutes of the final stanza before the white squad's consistent play and rebounding proved to be too much for "The Goat."

White led 104-100 with seven minutes left to play and made it a seven-point lead on a fast break dunk by Barton.

"Skip to My Lou" never looked back, opening up a 115-106 lead on a Terrence Jones basket, and then a 122-108 lead with 2:32 left. The white squad would lead by as many as 19 in the fourth. Smith made it 124-108 for white on one of his scores en route to 22 points on the night. The orange squad chipped in a couple of more highlight dunks, including a nice jam by Leslie, but it wasn't enough as "Skip to My Lou" prevailed 133-120.

"There was a lot of defense played, more so in any of the three previous years," Garcia said to InsideHoops.com afterward, analyzing the game. "It was indicative of the intensity of the kids out here. Even though they were tired, even though they probably haven't eaten since like two in the afternoon, you have to give them a lot of credit for going out there and playing so hard.

"I think Doron Lamb by far impressed me," he continued. "(Josh) Selby had several highlights and Roscoe (Smith) and C.J. Leslie had some as well, but Lamb played with the most experience out there, and played within the follow of the game. You have to remember, he's not a clear out player; he gets points in the total follow of the game. In a lot of ways, and this is not to compare him at all in terms of style, he scores like Bernard King. At the end of the game, he'll have 30 or 40 and you don't even realize it."

Lamb and Harris were named co-MVPs for the white squad. Harris went 9-of-16 from the field, totaling 20 points, while grabbing five rebounds in the win. Lamb, who finished with 25 last year and didn't receive MVP honors, led all scorers with 23 on 8-of-12 shooting, including four 3s. He also dished five assists and collected six boards.

"Last year I thought I had MVP, but I didn't get it, so I just wanted to come out here, my senior year and play hard," Lamb said to InsideHoops.com. "I wasn't going for MVP. I just played my game and tried to score to help my team win. I'm happy that I won MVP. This is my old gym and my family and friends were here tonight. The moment of the night for me was winning the MVP. It was a dream come true. The whole experience, to win MVP, to win the game and to have my family here to see both, I couldn't ask for more.

"It was hard to stay up for the game," Lamb added of the delay. "I took a couple of naps. I took one on the way over in the bus. Now, I'm excited about going back to Oak Hill. I have to get my grades up and work my body and jump shot. We're going to go undefeated this year."

Barton and Barnes added 18 apiece and Smith contributed 22. Starting point guard Joe Jackson finished with 10 points, four assists and six rebounds in a solid all-around effort.

"The Goat" actually shot a better percentage for the game; shooting 55.6 % from the field to white's 54 %. The game was won on the glass, where the white squad out-rebounded the orange squad, 57-40. Turnovers were nearly identical for each side as white finished with 20 and orange finished with 19.

Leslie and Selby shared co-MVP honors for "The Goat" in a losing effort. Leslie totaled 15 points and 11 rebounds, while Selby finished with 18 and six assists. Irving and Myck Kabongo added 16 points and Dion Walters totaled 15.

"It was a good game through half time and the third quarter and a little bit into the fourth," said Austin Rivers, the son of Boston Celtics coach and former NBA ballplayer Glenn "Doc" Rivers, who was in attendance last night. "There team was a lot more oversized, not to make excuses. They have some good big men and so do we, but they had a slight advantage and their 'cherry pickers' helped get them some easy layups. We also didn't do a good job getting back on defense. That was the main thing. We gave up too many easy baskets."

"It's always a pleasure to play in front of my dad," added Winter Park High's Rivers, who has committed to Florida University. I don't always get a chance to play in front of him. He's got a career of his own. It's an honor to play in front of him. I'm just trying to work even harder. I want to bring a national championship back to Florida. I'm going to try and bring another one of these stars with me and bring one home."

As always, the final score at the Elite 24 didn't tell the whole story. For the players, just getting a chance to be part of it, regardless of the outcome, seemed to be enough.

"It was great to play with the best players and against the best players," Harris said to InsideHoops.com. "It felt good to be out there and it felt good to win. I tried not to think about winning the MVP coming in. I just tried to go out there and play. Basically whatever happens, happens. Just keep playing through the game, don't worry about points. It was tough having to wait through this long delay. I think we were all tired. We were disappointed that they had to cancel the Rucker because of the rain, but overall, the Elite 24 was a great experience."


------------------------


2009 ELITE 24 GAME INFO

The annual Elite 24 Hoops Classic, featuring 24 of the best high school basketball players in the country, is played outdoors at Harlem's Rucker Park in New York City. InsideHoops.com covers the game each year. The first-ever Elite 24 basketball game was in 2006. Below are recaps for every Elite 24 event.

The 2009 Elite 24 Classic is Saturday, August 22 at New York City's Rucker Park, 7 p.m. E.T.

Leading the first 12 players selected for the Boost Mobile Elite 24 are Harrison Barnes, a class of 2010 shooting guard from Ames High School (Ames, Iowa), No. 1 in the ESPNU 100; Jared Sullinger, a class of 2010 power forward from Northland High School (Columbus, Ohio), No. 4 in the ESPNU 100; and Tristan Thompson, a class of 2010 power forward from Findlay Prep (Henderson, Nev.), No. 2 in the ESPNU 100. Barnes will make his debut in the 2009 event, while Sullinger and Thompson will return for a consecutive appearance. Thompson's Findlay Prep played in the ESPN RISE National High School invitational in April 2009; he and his team won the tournament's championship game.

PARTIAL LIST OF PLAYERS IN 2009 ELITE 24 GAME

Name High School Pos. Height Weight Class Rank
Austin Rivers Winter Park (Winter Park, Fla.) PG 6-4 190 2011
CJ Leslie Word of God (Raleigh, N.C.) PF 6-8 205 2010
Harrison Barnes Ames (Ames, Iowa) SG 6-8 210 2010
Jared Sullinger Northland (Columbus, Ohio) PF 6-9 235 2010
Josh Smith Kentwood (Covington, Wash.) C 6-9 280 2010
Kendall Marshall Bishop O'Connell (Arlington, Va.) PG 6-4 180 2010
Rakeem Christmas North Catholic (Philadelphia, Pa.) PF 6-9 220 2011
Roscoe Smith Oak Hill Academy (Mouth of Wilson, Va.) SF 6-7 185 2010
Tobias Harris Half Hollow Hills West (Dix Hills, N.Y.) PF 6-8 210 2010
Tony Wroten Jr. Garfield (Seattle, Wash.) PG 6-5 200 2011
Tristan Thompson Findlay Prep (Henderson, Nev.) PF 6-9 230 2010
Will Barton Brewster Academy (Wolfeboro, N.H.) SG 6-6 160 2010



- - - - - - -




2008 Elite 24 Hoops Classic



2008 ELITE 24 HIGH SCHOOL CLASSIC GAME RECAP
By Bobby Ciafardini | August 22, 2008

NEW YORK – Before LeBron James and Sebastian Telfair made it popular to make the jump from high school to the NBA. Before Stephon Marbury logged only one season at Georgia Tech and Kevin Garnett became the youngest player in the league, fresh out of Farragut Academy, there was Kenny Anderson.

Long before the internet boom helped scouts and fans chronicle the exploits of players in middle school, Anderson was carving a niche in New York City basketball history – in the sixth grade – the old fashion way, by word of mouth.

Anderson, the silky, smooth playmaker from LeFrak City, Queens, was a staple of newspaper covers by the time he was 14, considered the best high schooler in the country. Under legendary coach Jack Curran, the young point guard from powerhouse Archbishop Malloy, was a McDonald's All-American and the Gatorade National Boys' Basketball Player of the Year in 1989. He finished his high school career as the all-time scoring leader in state history with 2,621 points – a record that would stand for 18 years.

If there was anyone ready for the NBA, many argued it was Anderson. He didn't make an immediate leap. Instead, he went to Georgia Tech and dominated for two seasons before being selected by the New Jersey Nets with the No. 2 overall pick in 1991.

If anyone knows the pressures of being one of the top players in high school basketball, it's Kenny Anderson. That's why it was so important for him take part in the third annual Boost Mobile Elite 24 Friday night at Rucker Park.

There was Anderson, coaching the white squad, renamed after Rucker great Earl "The Goat" Manigault. Although Anderson's team lost 135-121 in another heart stopping showdown between the top 24 high school players in the country, regardless of sneaker affiliation, the message was loud and clear from the sidelines.

"I didn't finish college, but I'm happy that I went for two years," Anderson explained before the game. "Of course, the kids today have to play one season of college ball or go overseas before they can declare for the draft, but I'm happy that I went to college, had that experience and worked on my game a little more. I wasn't ready for the NBA coming out of high school. It wasn't even an easy transition coming out of college. The game is so fast. Hopefully, these young men realize how important it is to enjoy the ride. Forget the hype. Play the game. Work hard to get better. With time, they'll be better prepared for the challenges that lie ahead."

It's hard not to think pro when you see some of these high schoolers. The media buzz surrounding them doesn't help much, either. Three-time Elite 24 standout and Lincoln High star Lance Stephenson recently graced a cover of Dime magazine with a title that reads: "Born Ready: "This 17-year-old would be an NBA star right now."

But with all the hype aside, the top 24 players in the country didn't disappoint – even if there not ready to play at the ultimate level just yet. Within the confines of a high school all-star game, the Elite 24 couldn't have tabbed a better bunch to represent the future of the NBA.

The first Elite 24 didn't generate as much attention, but it did feature Michael Beasley and a cast of others now calling the NBA home. Word got out and last year's event took off, headlined by Brandon Jennings, Tyreke Evans and the homegrown Stephenson.

This year's game was a lot tighter defensively throughout the first two quarters and didn't showcase as many highlights as last summer's with Jennings dropping 20 dimes and Stephenson and Evans going at it one-on-one, but the matchup was memorable thanks to a more free-flowing second half and the play of the blue squad co-MVPs Dominic Cheek and John Wall and the white squad's co-MVPs, Maalik Wayns and Stephenson.

Stephenson led all scorers with 29 points, but Cheek wasn't far behind with 23 and seven rebounds in a winning effort. Wall contributed 10 points and six assists for the blue squad – renamed after Rucker great and current Houston Rocket point guard Rafer "Skip to My Lou" Alston. Wayns added 10 points and eight assists in the loss.

After trailing almost the entire game, the blue squad took a 90-87 lead when Cheek of St. Anthony hit a 3-pointer with 10:50 left. Less than a minute later, Cheek banked in another three to stretch the lead to 98-92.

Blue's Doron Lamb, a Queens native who's expected to transfer from Bishop Loughlin to national powerhouse Oak Hill Academy this fall, dropped in a team-high 25 points to ensure victory.

Wall, a fifth-year senior guard from Word of God Academy, brought down the house with a left-handed tomahawk dunk that rattled the rim and bumped the lead to 109-101. The white squad carried a 62-56 lead at the half, but the second half belonged to Wall and the blue squad, who overcame 17 points from Stephenson.

Famed coach Ron Naclerio joined Anderson behind the bench and gave his insight on the game. "In an All Star game you want to give everyone a chance to play and show their talents," explained Naclerio, who has coached at Benjamin Cardozo in Bayside for 30 years. "By the end of the 40 minutes, the cream rose to the top. The kids that we knew were better players showed more and did better. As the game wore on, some of the kids that are a little young, or might not be at the highest level yet, you saw some of the deficiencies in their games.

"I think a lot of these guys will play in the league," added Naclerio, who's nicknamed the "The Teacher". "Lance Stephenson definitely will. I think Dexter Strickland and Dominic Cheek will, too. John Wall is a tremendous, tremendous talent. I just want to see more in the half court from him, but athletically he has NBA great point guard athleticism."

Although his team won the game, Naclerio said few people will remember the final score. "It was amazing how my team was down 10, then we were up 10 and then when you're forced to go rotations every four minutes, there was one group that missed a couple of shots and didn't rebound well," he said. "Then all of sudden we are down about six. In the end, I think when it comes to all-star games, a lot of people don't remember the final score. They remember the best plays. This game had a lot of great plays."

None perhaps better than a vicious dunk by Wall in the lane. "John Wall broke three defenders jumped up with his right, then switched to his left," said Bobbito Garcia, the game's announcer. "And he's right-handed. To cuff it in traffic with his left. That brought the crowd down. That was the moment of the evening."

Wall stole the show and was proud to walk away with one of the four Co-MVP awards. "It was a great time. We had fun. It was a packed crowd and we all just wanted to play it up for the fans. It turns out I got MVP."

Wall surely got some pointers from celeb coach and current NBA All-Star Chauncey Billlups. The Detroit playmaker was impressed by the kid from Raleigh, N.C.

So too were the fans, who serenaded Wall with some oohs and ahhs after he went one-on-one and got the better of the homegrown Stephenson on a couple of clear outs. "It was a great experience going up against Lance," Wall said. "He's a great player. He's strong. He's used to this court, but he missed some shots in the second half and we took advantage. It was a good game.

"There are a lot of great players here," Wall continued, holding his MVP award, while signing autographs for some kids in the crowd. "It feels good to be picked as one of the top four players from this group of 24 as MVP. It's something I'll cherish for a long time."


2008 ELITE 24 GAME: SOME STEP-UP PLAYERS
By Patrick Stevens | August 25, 2008

NEW YORK - Kenny Boynton (Plantation, FL American Heritage) talked pro dreams with Kenny Anderson, LaQuinton Ross (Jackson, MS Murrah) introduced himself to Allan Houston, and Maalk Wayns (Philadelphia, PA Roman Catholic) got interrupted during a post-practice interview to be told nice work by Chauncey Billups. Friday capped off the third annual Boost Mobile Elite 24 for the fortunate high school players chosen to close the summer in the Rucker Park showcase, airing Monday at midnight on ESPN2.

Billups and Anderson served as coaches while Houston joined them during the panel discussion on Thursday to school and encourage the nation's top prep talent on what good the game can bring them.

When the lights came on, hometown kid Lance Stephenson (Brooklyn, NY Lincoln) had the crowd in his palm all night and built anticipation on his first touch knocking down a three-pointer off a deep crossover. The target was on his back after a dominating performance in last year's game and he would take on challenges from fellow top wing Dominic Cheek (Jersey City, NJ St. Anthony's) and 15-year old rising sophomore Tony Wroten (Seattle, WA Garfield).

John Wall (Raleigh, NC Word of God) and Wayns became the co-main eventers as they were quickest to get over with the crowd and the other two players most notably built for the street game. Wall took it down the lane for several dunks coming from out of nowhere while Wayns brought his bag of tricks with the dribble and passing that kept the defense on its heels.

With it being a guard's game, there was just a small taste of the top big men in the junior and senior class facing off in the early going. Derrick Favors (South Atlanta, GA) and Jeremy Tyler (San Diego, CA) made their presence felt with some long takeoffs toward the rim after mixing it up some in the paint. Favors would sneak in a look at his shot-blocking skills when he sent one packing from the weak side. But that wouldn't stop speedster Brandon Knight (Fort Lauderdale, FL Pinecrest) from elevating like he was shot out of a cannon and meeting Favors at the rim for what the crowd let out a roar for.

Dexter Strickland (Elizabeth, NJ St. Patrick's) and Doran Lamb (Mouth of Wilson, VA Oak Hill Academy) both played complete games to put up numbers, Durand Scott (Harlem, NY Rice) was cooking the second he stepped on the floor and Dion Waiters (South Kent, CT) displayed some flash with the ball as these four also drew applause from the famed Rucker Park crowd.

To catch the action, turn to ESPN2 Monday at midnight.


2008 ELITE 24 BASKETBALL GAME RESULTS
August 22, 2008

The third annual Elite 24 game and the inaugural All-American Elite 24 Slam Dunk Contest took place Friday night in New York's famed Rucker Park. The game featured the nation's top 24 prep players, regardless of grade or shoe affiliation, from across the country.

Before a packed Rucker crowd that included the Beastie Boys' Adam Yauch and New York Knicks' Nate Robinson, Skip to My Lou/Blue Team, coached by Detroit Piston's Chauncey Billups, defeated The Goat squad coached by playground legend and former pro-basketball player Kenny Anderson 135 to 121. Shooting guard Dominic Cheek (23 points) and point guard John Wall (10 points) stood out on the winning team garnering co-MVP titles; shooting guard Lance Stephenson (29 points) and point guard Maalik Wayns (10 points) were co-MVPs for The Goat/White Team. The Goat's Lance Stephenson was the game's high scorer with 29 points.

Up against Jeremy Tyler, Dominic Cheek and Jordon Hamilton St. Patrick's Dexter Strickland took home the top title in the inaugural Elite 24 Slam Dunk Contest.




- - - - - - -



2007 Elite 24 Hoops Classic



2007 ELITE 24 HOOPS GAME RECAP
By Bobby Ciafardini | August 25, 2007

NEW YORK – It takes one to know one.

And current Houston Rocket playmaker and New York City streetball legend Rafer "Skip to My Lou" Alston knows a pro when he sees one. Alston played the role of scout Friday night at his old stomping grounds – Rucker Park – as the head coach for the Orange Squad in the second annual Boost Mobile Elite 24 Hoops Classic.

The Orange Squad, fittingly named "Skip to My Lou," lost 169-164 to the White Squad, which was named in honor of Rucker legend Earl "The Goat" Manigault. Nevertheless, Alston was on-point with his analysis, singling out Ohio State-bound B.J. Mullens, a 7-foot-1 center, early in the game. "That kid can play," Alston told InsideHoops.com from the sidelines during the first half, referring to Mullens, who dropped 14 points in the opening two quarters for Skip to My Lou and the Orange Squad. "He's special. He's got a chance to play at the next level."

Alston felt the same about high school freshman LaQuinton Ross, a 6-foot-6 small forward from Callaway in Jackson, Miss. Ross was the youngest player participating in the game that brought together 24 of the country's top juniors, seniors and soon-to-be college freshman, regardless of grade or sneaker affiliation.

Ross finished with 10 points in the loss. Mullens added 18.

But Alston saved his highest praise for star point guard Tyreke Evans and Brooklyn's own shooting guard Lance "Sir Lance a Lot" Stephenson. "Lance has been doing his thing at EBC and all around the city against the big boys. This is nothing for him," Alston added. "Tyreke is equally dangerous and plays up. If they keep working hard, you'll see them at the next level someday."

Stephenson, a Lincoln High School star, led all scorers with 38. He shot 17-for-22 from the field, including 4-for-5 from behind the arc. He also grabbed four rebounds and dished out three assists en route to being named co-MVP for the Orange Squad along with UCLA-bound Jrue Holiday. Holiday went 9-for-10 from the field and a perfect 3-for-3 from 3-point land, finishing with 24 points in a losing effort.

Evans paced the White Squad offensively, scoring 26 to tie DeMar DeRozan for the team lead. Evans, a 6-foot-4 guard from American Christian in Aston, PA., spent most of the evening on the wing, teaming with fellow White Squad co-MVP Brandon Jennings in an explosive backcourt. Jennings, an Oak Hill Academy point guard who's heading to Arizona, dropped an astounding 23 assists in the win, while also contributing 19 points on 8-of-10 shooting.

It seemed like Jennings was firing no-look passes and alley-oops all night long. From bounce passes to floaters to line drives off the backboard, Jennings stole the show through most of the game until Stephenson began to go one-on-one in the second half, destroying ever opponent he faced. Stephenson scored 14 in the first half and 24 in the final two quarters, but Jennings, Evans and the White Squad put the finishing touches on one of the highest scoring high school all-star games in history by tightening up defensively in the last quarter.

"Why are you guys keeping stats," Alston joked with press row, which included a host of statisticians with ESPN in the house televising the game. "This is a nonsense game. It's all about scoring and putting on a show."

And the prep stars certainly did that. In front of a packed house that included everybody from rapper Fat Joe to legendary college coach Jerry Tarkanian and Golden State star Baron Davis, who coached the White Squad, the prep stars delighted the crowd bucket after bucket.

When word spread on the street that the nation's 24 best young hoopsters were playing in the park, a line gathered around the block. The park quickly filled to capacity and security was forced to turn spectators away. Many decided to watch the game – as best they could – from the street outside. Even media and VIP guests struggled to get into the park with the large crowds. "This is crazy," said Bobbito Garcia, the announcer for the game. "This is like old school Rucker when the legends would come out."

Garcia, a multi-talented performer who hosts MSG's hit show "Summerball" later added: "This is also got to be one of the highest scoring games for a team of prep stars. This has been great. Even better than last year."

Stephenson agreed. "I think everyone came to play," he said. "I played last year and I was happy to be part of it again this year. The players did a good job. We showed what kind of talent we have."

Stephenson had no trouble playing to the crowd. He nailed some deep NBA 3-pointers and cleared it out on several occasions to go one-on-one against his defender. He finished strong on several attacks of the rim and even showed some finesse with a pair of late scoop shoots and up-and-under moves around the basket.

"I'm used to the Rucker," Stephenson explained of his performance. "I've been playing at the Rucker for four years. I'm just happy that we played as a team in the second half and gave it our best shot. We realized in the closing minutes that the game was slipping away and we had some fun. I didn't expect this much competition in the game, but I think all the players involved wanted to win and show the fans that we're for real. We're the future."

Mullens was in awe of Rucker Park, but his game didn't reflect it. "This is my first time in New York," he said after the game. "It's been a great experience. It's special to come here and play in such an historic place. I'm honored to be part of the Elite 24."

Evans echoed similar thoughts on the game. "The crowd comes to see the young fellas show what they can do," he said. "We put on a show and it was a good time for everybody, from the players to the coaches to the fans. It's great to follow in the footsteps of legends like Dr. J (Julius Erving) and Kareem Abdul-Jabbar, who once called Rucker home."


2007 ELITE 24 HOOPS CLASSIC PREVIEW

By Bobby Ciafardini | August 24, 2007

NEW YORK – Rucker Park, the legendary real estate at 155th in Harlem, has been home to the game's greatest streetballers, pros and college stars over the years, but Friday night the asphalt will belong to the nation's top prep players when the second annual Boost Mobile Elite 24 Hoops Classic tips off.

Game time is 7:30 p.m. and will feature 24 of the country's top juniors, seniors and soon-to-be college freshman, regardless of grade or sneaker affiliation.

Last year's game was the first of its kind and made history, bringing together the nation's top seniors, including Kevin Love, Michael Beasley and Kyle Singler. Top underclassmen included Tyreke Evans, Lance Stephenson and Brandon Jennings. Last year's teams were named in honor of New York streetball legends Earl Manigault and Rafer Alston. NBA stars Jason Kidd and Ben Gordon participated as celebrity coaches for the game.

NBA ballers are expected again tonight at Rucker Park, both among the crowd and behind the benches. Organizers have celebrity coaches planned to man the prep squads.

Stephenson, already a crowd favorite at Rucker and on the New York City streetball circuit, earning the nickname "Sir Lance a Lot," is one of the top city products returning to the roster this year. The junior guard led Lincoln High School to a state title last year and has been spoke about in the same breath as former Lincoln stars Sebastian Telfair and Stephon Marbury.

Rice product Kemba Walker, another hometown favorite, is fresh off his Entertainer's Basketball Classic championship title last week as a member of Team RocStar. Walker, who's known by the nickname "E-Z Pass" at Rucker, is a dynamic senior guard who can score and defend. He shows shades of a young Kenny Satterfield, a fellow Rice alum and former NBA player that he idolizes and teamed with at EBC in the title game.Nevada-bound senior Luke Babbitt, Norcross senior forward Al-Farouq Aminu and rising junior guard Kenny Boynton, Jr. also headline a terrific cast of prep standouts, several of which will likely star in the league someday.

Fans were also excited to hear Evans' return to the lineup for 2007. One of the smoothest players in the country, Evans, an American Christian star, is one of the game's top seniors. North Carolina-bound Ed Davis may have a big impact on the game as well, especially with his long arms and aggressive style at both ends of the floor.

Other notables include USC-bound senior Demar DeRozan, Indiana-bound Devin Ebanks and UCLA-bound Drew Gordon.

Oak Hill Academy's Jennings, a flashy senior playmaker, will be looking to leave his stamp on the game as well. He wowed the Elite 24 crowd last year with his tremendous handle and Magic Johnson-esque no-look passes.

UCLA-bound combo guard Jrue Holiday, Putnam City standout guard Xavier Henry and Fayette County junior Noel Johnson are also capable of stealing the limelight Friday. Although Walker and Stephenson may have the biggest following in New York, Flushing product Sylven Landesberg from Holy Cross should be watched carefully — especially by the opposing defense. The sweet-shooting guard averaged 25.7 PPG last year as a junior.

One of the best big men in the game is Ohio State-bound center BJ Mullens from Canal Winchester in Ohio. His game is ever-improving. Mullens is talented, but not the tallest big man expected to suit up. That honor goes to John Riek, a 7-foot-1 native of Sudan. A defensive game-changer, Riek led Our Savior New American in Centereach, NY this past season.

The youngest player in the game is high school freshman LaQuinton Ross of Jackson, Miss. Despite his age, he's shown flashes of brilliance and should be able to play with the big boys come tip off.

One of the most complete players on the roster might be Delvon Roe, the Michigan State-bound swingman who averaged 21 points and 10 rebounds as a junior last year at St. Edward. Fellow junior Dexter Strickland of St. Patrick is a primetime scorer, too. He led his squad to state-title last year.

Louisville-bound Samardo Samuels, Georgia recruit Trey Thompkins, Oak Hill Academy senior Willie Warren and Artesia standout Renardo Sidney round out the field of 24.

InsideHoops.com will be on the scene. We'll see which Elite star shows up big at Rucker.





---
2006 Elite 24 Hoops Classic



August 28, 2006: The first-ever annual Elite 24 Hoops Classic, featuring 24 of the best high school basketball players in the country, will take place Friday, September 1 at Harlem's Rucker Park in New York City. It's sponsored by Boost Mobile. Tipoff was changed and set to 5 p.m. ET.

The 2006 Boost Mobile Elite 24 Hoops Classic will feature the best high school players regardless of class. There are several high school all-star games that feature seniors but no one else. The July sneaker-sponsored high school camps feature the best players, but they all happen at the same time so the players are divided up between the three camps. The goal of the Elite 24 is to bring them all together for one game, and not in a gym but outside in the most famous basketball court in the country.

O.J. Mayo, Kevin Love, Bill Walker, Tyreke Evans, Brandon Jennings, Michael Beasley, Derrick Rose, Lance Stephenson and 16 other players will take court. Complete rosters are below.

Every player in the game is in the class of 2007 or 2008, except one -- Lance Stephenson -- who ironically is more experienced than any of them when it comes to playing at Rucker Park. Stephenson played in the all summer and was on two teams, Terror Squad in the regular EBC and the New York team in EBC America. Those were the two championship-winning squads this summer. Stephenson turns 16 in about a week.

The Elite 24 teams will be coached by Jason Kidd (New Jersey Nets) and Ben Gordon (Chicago Bulls). The event will be hosted by Bobbito Garcia and Hot 97's DJ Envy.

Scroll down for full rosters .



Elite 24 Player Quotes on Upcoming Game:



As told to Rise Magazine:

OJ Mayo on the uniqueness of the Elite 24 and playing in historic Rucker Park: "For the last four years I have always been playing for my school, my summer team or for rankings. The Boost Mobile game will finally give me a chance to play for fun at one of the best venues in the world. I hope I play well enough to earn my park name."

OJ Mayo on playing with teammate and best friend Bill Walker one more time: "Bill and I have been playing together since the 3rd grade and I am excited about having another chance to play with him. I am excited for him, myself and the fans that get to watch us."

Bill Walker on playing in historic Rucker Park: "Every real baller growing up watches basketball games at Rucker Park. It is exciting to me to play there. I look forward to bringing my game to a tradition that includes so many great players. A lot special things have happened at that park and I consider myself a special player. I look forward to leaving my mark on that court in a fashion that people will remember me for a long time."

Bill Walker on playing outdoors: "There is nothing better. Growing up in Huntington, West Virginia all we did was play outside since middle school but nothing like this."

Kevin Love on playing in the Elite 24: "It is probably the first time anyone will see the best 24 kids in the country at one place. What is crazy is that it is in the Mecca of basketball: New York City at Rucker Park. It means a lot. For me it is going to be crazy to be going to Harlem and playing up there. Seeing everything that goes on there from the AND1 Mix tape to the Entertainers Basketball Classic games it is just crazy that the best high school kids are going to be able to play there."

Kevin Love on the uniqueness of the Elite 24 game: "You know the draw of the Elite 24 is that it is going to be the best 24 kids. Every summer the kids are always split between adidas and Reebok. This is the best idea I have heard because it is the best kids regardless of sneaker affiliation and that's the truth."

Kevin Love on playing competition that he doesn't normally see: "I am definitely excited to be playing against kids that I don't normally play against like a lot of those adidas and Nike guys. I am so used to playing only against the Reebok kids. It is always a challenge for a kid like me to play against the best kids in the country. This is huge for me. It is going to be fun to show my talent against the best of the best."

Kevin Love on playing in historic Rucker Park: "Being a west coast guy I probably don't know enough about Rucker Park. I am sure there are plenty of east coast guys that talk about the park and know a lot more than me, but I do know that it is a big deal. It is going to be a huge eye opener for me to be playing at a park that I know that legends have played at."

Tyreke Evans on the game having no sneaker ties: "It should be a nice game. Can't you wear whatever you want? It is a good thing because guys like to wear whatever they want. Some guys just want to wear Jordans, so they should be able to."

Tyreke Evans on getting an opportunity to play against the best seniors in the nation: "Some of those guys are all ready to play in college. The guys that I am playing with and against are good enough for college and I feel like I am just as good as they are. It is going to help my game. I think it is going to help a lot because next year when I play in my AAU games I will know I have seen the best. Everything else should be nothing. Hopefully, I can get a win for my team."



Roster: The Goat Squad:




O.J. Mayo 	 G 	6-5/210   32 	North College Hill (Cincinnati, OH) 	2007
Corey Fisher 	 G 	6-2/180   11 	St. Patrick (Elizabeth, NJ) 		2007
Bill Walker 	 F 	6-6/235   15 	North College Hill (Cincinnati, OH) 	2007
Donte Greene 	 F 	6-9/210   34 	Towson Catholic (Towson, MD) 		2007
Kevin Love 	 C 	6-10/260  42 	Lake Oswego (Lake Oswego, OR) 		2007
Brandon Jennings G 	6-2/165   3 	Oak Hill Academy (Mouth of Wilson, VA) 	2008
Kyle  Singler 	 F 	6-8/200   33 	South Medford (Medford, OR) 		2007
J.J. Hickson 	 F 	6-9/235   44 	Wheeler (Marietta, GA) 			2007
Chris Allen 	 G 	6-3/190   20 	Meadowcreek (Norcross, GA) 		2007
Samardo Samuels  F 	6-9/235   50 	St. Benedict's (Newark, NJ) 		2008
Rick Jackson 	 F 	6-9/225   40 	Neumann-Goretti (Philadelphia, PA) 	2007
Corey Stokes 	 G 	6-6/210   24 	St. Benedict's (Newark, NJ) 		2007

Roster: Skip to my Lou Squad:

Jerryd Bayless 	 G 	6-3/190 	5 	St. Mary's (Phoenix, AZ) 		2007
Lance Stephenson G 	6-5/195 	11 	Lincoln (Brooklyn, NY) 			2009
Tyreke Evans 	 G 	6-4/200 	1 	American Christian (Aston, PA) 		2008
Michael Beasley  F 	6-9/235 	30 	Oak Hill Academy (Mouth of Wilson, VA) 	2007
DeAndre Jordan 	 C 	6-11/235 	32 	Christian Life Academy (Humble, TX) 	2007
Senario Hillman  G 	6-3/180 	7 	Wilkinson County (Irwinton, GA) 	2007
Devin Ebanks 	 F 	6-7/205 	12 	The Patterson School (Lenoir, NC) 	2007
Nolan Smith 	 G 	6-3/170 	43 	Oak Hill Academy (Mouth of Wilson, VA) 	2007
Gary Johnson 	 F 	6-6/220 	23 	Aldine (Houston, TX) 			2007
Cole Aldrich 	 C 	6-11/245 	45 	Jefferson (Bloomington, MN) 		2007
Anthony Randolph F 	6-10/200 	4 	Woodrow Wilson (Dallas, TX) 		2007
Austin Freeman 	 G 	6-5/215 	3 	DeMatha (Hyattsville, MD) 		2007


InsideHoops.com is the web's best basketball site. Read daily.