Fans now have NBA MVP Vote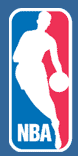 The National Basketball Association (NBA) today announced that, for the first time ever, fans will have the opportunity to help determine the winner of the NBA Most Valuable Player award.

Through a dedicated Web page on NBA.com, fans can submit their votes for MVP, ranking their top five choices. The combined fan vote will count as one vote, with the remaining 124 votes coming from a panel of sportswriters and broadcasters throughout the United States and Canada.The 2009-10 NBA Most Valuable Player of the Year Award will be announced following the conclusion of the 2009-10 NBA regular season.

"The NBA Most Valuable Player award presented by Kia Motors is our league's most talked about and coveted individual accolade, and Kia Motors is providing an incredible opportunity for our fans to have a voice in determining the winner of the award for the first time," said Executive Vice President of NBA Global Marketing Partnerships Mark Tatum. "Kia Motors is adding to the honor of winning by continuing its effort to donate new vehicles to charity on behalf of all four 2010 NBA Performance Awards recipients and ensuring that each award will have a lasting impact in its respective community."

Read our opinion on this news, and fan reaction.