NBA Preview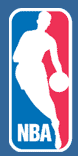 The 2011-12 NBA regular season, shortened by the lockout to 66 games per team, begins Sunday, December 25. We already got a brief NBA preview during preseason as teams frantically sought unity at a much faster pace than usual before the regular season kicks off. Below, read key NBA preview notes from around the web. Enjoy the season.

2011-12 NBA Preview

NBA CHAMPIONSHIP CONTENDERS

WEEI reports: The Heat have had a year to play together and there are no more excuses for a team with two of the top five players in the league, an All-Star big man and a stronger supporting cast with the addition of Shane Battier. The road to the finals in he East runs through Biscayne Bay Blvd and the West is in the midst of a major reorganization. This is the year for LeBron James to finally break through and bury his demons.

WEEI reports: During the playoffs, Thunder guard Russell Westbrook experienced what Rajon Rondo has been dealing with his entire career. When he's great, they're practically unbeatable and when he's off he gets most of the blame. This is also a big year for Kevin Durant, who quietly took a minor step back last season. The Thunder are the anti-Heat and now that they have their playoff legs underneath them, they seem almost predestined to meet in the finals.

WEEI reports: The Bulls are just hanging out, quietly bringing back their entire rotation and adding Rip Hamilton to take some of the scoring load of Derrick Rose. The key in this short season is their young and athletic frontline including unheralded Omer Asik and Taj Gibson. The problem is they don't matchup well with Miami.

ON THE RISE IN THE EAST

WEEI reports: Knicks -- Tyson Chandler was the league's best addition — non Chris Paul edition — because he immediately upgrades what was the Knicks' biggest weakness, their lack of any kind of a defensive identity. The problem, as the writer Bethlehem Shoals put it, is that Mike D'Antoni's system, "is a carnival act without the proper guard." If the coach can hold on long enough to reunite with Steve Nash next summer, the Knicks may actually live up to the immense hype that is building. Until then they're relying on Mike Bibby and Baron Davis to run the show.

ON THE RISE IN THE WEST

WEEI reports: Clippers -- Look at what we have here. With Paul throwing lobs to Blake Griffin and DeAndre Jordan and veterans Chauncey Billups, Mo Williams and Caron Butler around to pick up the scoring slack, the Clippers have become the darlings of the league. If there is a Basketball God, the divine deity of roundball will gives us a Clippers-Lakers playoff series. This must happen.

THE 2011-12 NBA SCHEDULE IS CROWDED

The AP reports: One of the many consequences of the lockout, besides hundreds of lost games and hundreds of millions of lost dollars, was the tradition that every team plays in every NBA city at least once per season. That's not the case this year. While teams will visit every other team in their own conference, they will only make trips to play nine clubs from the other side of the league instead of the usual 15. It's one of many quirks of a 66-game schedule that, in a variety of ways, is not like any other in NBA history.

The AP reports: Not only will every team have at least one stretch of playing three games in three nights, but there will also be times when teams play eight games in 11 days. If a key player rolls an ankle, certainly a common issue in the NBA, at a particularly busy time in the schedule, a team could find itself without a key player for maybe 20 percent of the season. And with all those games in such a short span, this much is guaranteed: There will be nights when some teams will know the odds are stacked very, very highly against them, when they're the weary-legged club against a team that's had a couple of days off to freshen up.

DWYANE WADE, AN MVP CONTENDER

CBS Sports reports: He can do it all, and usually does for the Heat. Now, the end of D-Wade's regular-season MVP drought is long overdue. The biggest reason I think so: In his second year with the Heat, LeBron James won't feel compelled to prove anything and instead will play the role(s) that suit him best: just be a great all-around player, an elite defender at as many as five positions, and let D-Wade carry the offensive load.

KYRIE IRVING, ROOKIE OF YEAR CONTENDER

CBS Sports reports: My second consecutive year taking the easy way out and predicting the No. 1 pick in the draft will win the ROY award. The two key prerequisites for this award are ability and opportunity. We know Irving has the first, and with Baron Davis' departure, he'll have plenty of the second. There's no way Irving's hype will come close to matching Jimmer Mania in Sacramento, but his production will be more than enough to win top rookie honors.

GREAT COACH RICK ADELMAN TAKES OVER TIMBERWOLVES

CBS Sports reports: It's a crime Adelman has never been voted the league's best coach; not as criminal as Jerry Sloan never winning the award, but still, a slight that must someday be corrected. He doesn't have anywhere near as talented a team as some of those he coached in Portland, Sacramento or Houston, and that may well doom his chances. But much to the Hornets' chagrin (New Orleans got Minnesota's unprotected 2012 first-round pick in the Chris Paul trade), I think the Wolves will be better than advertised. If anyone can get the most out of this weird roster David Kahn has assembled, it's Adelman.

ATLANTIC DIVISION: CELTICS STILL MAY LEAD

CBS Sports reports: One more year. That's what the Celtics get. One more year to rule the roost. The Celtics have one more ride left with this core and then it's a sail off into the sunset while the team tries to figure out how to rebuild around Rajon Rondo. But with the extra time off, Kevin Garnett, Ray Allen, and Paul Pierce should be in good shape to make one more run at a title in order to validate themselves as one of the truly great teams of this era. (Pierce is already questionable for Sunday's opener vs. the Knicks.) Without a second title, the Celtics have to be considered a disappointment. Winning a championship is supposed to validate everything, yet the Celtics were supposed to win multiple titles when the Big 3 formed. Good enough for the rest of the league is not good enough for the Celtics. But injuries and then a slow fade has denied them, as well as improvements in star power for the Heat and Lakers. The Celtics are still a dominant team, built around defense and reliable offensive weaponry. Their veteran experience helps them dismantle younger teams and their toughness helps them outlast weaker, more explosive teams.

Sports Illustrated reports: Knicks-- After years of false promise the Knicks have a chance to live up to the hype, as the front line of Carmelo Anthony, Amar'e Stoudemire and newly signed center Chandler promises to excel at both ends of the court. It may not happen quickly -- the roster needs to be filled in, especially at point guard -- but this season could launch a run at the NBA Finals in years to come.

Sports Illustrated reports: 76ers -- They finished a promising 26-18 under first-year coach Doug Collins, who inspired the Sixers to play with energy around Andre Iguodala and the successful comeback of Elton Brand. The return of its roster, the arrival of new ownership and the improvement of second-year guard Evan Turner could put Philadelphia back into the playoffs.

CENTRAL DIVISION: BULLS ON TOP

CBS Sports reports: The Central really is left to the Bulls. It's their division for the next number of years and it's really hard to see anyone challenging that strongly. The Pacers are better than the 37-win team they were a season ago, but David West isn't going to make that much of a difference. It's really more of a question of how much better the Bulls are than everyone else. Meaning, can they have this division locked up by the end of March? February even? And after that happens, it's about playoff seeding and home court advantage. This Bulls team has big goals in mind. They fell short in the Eastern Finals, but they're a year older and Derrick Rose has now tasted the sting of failure. This team will be driven and hungry to avenge last season's shortcomings, but it's just a matter of if they can beat the Heat.

Sports Illustrated reports: Pacers -- David West, provided he's healthy in his return from ACL surgery, gives the offense a focal point away from Danny Granger and Darren Collison and should create more spacing for Roy Hibbert to uncoil in the paint. If guard Paul George can build on a rookie season in which he showed a versatile scoring touch and quick hands, the Pacers could have one of the NBA's most intriguing starting fives. Coach Frank Vogel might be wise to position that unit inside the three-point arc more. The Pacers took more threes than all but eight teams last season but hit a middling 35.4 percent.

Sports Illustrated reports: Bucks -- After an acutely ugly shooting performance last season, Brandon Jennings lamented that he didn't "even know if I want to shoot the ball." He wasn't alone. Milwaukee averaged a league-worst 91.9 points, recorded a league-worst 51.1 true shooting percentage (which includes three-pointers and free throws) and averaged a league-worst 99 points per 100 possessions (aka offensive efficiency). Simply put, the Bucks' offense was the worst. Getting the ball into Andrew Bogut's hands and out of Jennings' a bit more would help produce some easier baskets. Mike Dunleavy should help, too, if he can stay healthy. With Scott Skiles still on the bench, though, defense will be how this club is judged internally. And while retaining Luc Richard Mbah a Moute will ensure that the unit still has teeth, Skiles' teams have a habit of tuning him out after a few seasons, which would sink any chance Milwaukee has of returning to the playoffs.

SOUTHEAST DIVISION: HEAT GOT THIS

CBS Sports reports: The Miami Heat proved they were the best team in the Eastern Conference by a significant margin when they dismantled the Chicago Bulls in the playoffs last year. The 2011-2012 version brings all the key pieces back and features one major upgrade: free agent wing Shane Battier. The Heat retained point guard Mario Chalmers and forward James Jones, avoid using the amnesty clause on forward Mike Miller, and get to enjoy a full year of a healthy Udonis Haslem. Free agent big man Eddy Curry steps in to provide depth behind center Joel Anthony too. Those are all good things, and I haven't even mentioned the Big 3 yet: LeBron James, Dwyane Wade and Chris Bosh. All return with a renewed purpose plus redemption as motivation, and all three spent the lockout getting themselves in top shape to accomplish their goal of winning a title.

Sports Illustrated reports: Magic -- This team's identity is in doubt amid speculation of Dwight Howard's departure, whether as a free agent next summer or to one of the three teams on his list of potential trade partners during the season. Howard hadn't ruled out a return to the Magic during camp, giving hope that their defense and a full season with Jason Richardson and Hedo Turkoglu on the wings can restore them to contention.

Sports Illustrated reports: Hawks -- Atlanta would have all the makings of an excellent second-tier contender with All-Star talent at several positions and no contributor who is on the wrong side of his peak years. But last year the Hawks lapsed to a disappointing 48 wins, raising doubts about their ability to overcome their underdog status against the best of the best. Expect another respectable regular season from this team nonetheless.

NORTHWEST DIVISION: THUNDER SHOULD TAKE IT

CBS Sports reports: The young, deep Thunder arguably bring the fewest questions to the table of any NBA team to start the 2011-2012 season. Are they in shape? All-Star forward Kevin Durant and key reserve guard James Harden stayed the busiest during the lockout, going on whirlwind streetball and charity game tours but guard Russell Westbrook kept busy and fit while taking classes at UCLA and big man Serge Ibaka played for Real Madrid. How will the Thunder react to the abbreviated preseason and condensed regular season? With a core that is essentially 25-years-old or younger they should be prepared to take it in stride.

Sports Illustrated reports: Nuggets -- Keeping Nene cements a solid future for George Karl's team, which should now weather some overseas defections and build on the selfless offense and swarming defense that keyed its unexpected spurt after the Carmelo Anthony trade. In addition to re-signing their multitalented big man (and hopefully getting capable two-way swingman Arron Afflalo to follow soon), the Nuggets have gone about trying to recreate last year's depth. New additions Rudy Fernandez, Corey Brewer and rookie Kenneth Faried could help fill the roles previously held by Gary Forbes, J.R. Smith, Wilson Chandler and Martin, the latter three free agents playing in China.

Sports Illustrated reports: Trail Blazers -- Greg Oden's chronic knee woes have put his season in jeopardy again -- familiar fare for a team that has had more talent sapped by injuries than any other club over the past two years. Oden's legs aren't the only risk factor. There is Marcus Camby's age, Gerald Wallace's breakneck style, Felton's pudgy physique and Nate McMillan's grind-it-out system. But there is also plenty of skill here, led by breakout star LaMarcus Aldridge, high-motor swingmen Wes Matthews and Nic Batum and scoring guard Jamal Crawford. The cerebral cool of the prematurely retired Roy and (to a lesser extent) Andre Miller will be missed. But if the Blazers can avoid a third consecutive year of heavy injuries, they'll be in the playoff mix again.

PACIFIC DIVISION: LOS ANGELES TEAMS UP TOP

CBS Sports reports: Chris Paul was traded to the Los Angeles Clippers Tuesday night. Even with the Lakers unable to obtain Paul, the combination of Kobe Bryant, Pau Gasol, and Andrew Bynum is probably enough to take the honors here. But with Paul joining Blake Griffin, even without Eric Gordon, the additions of Caron Butler, Chauncey Billups and re-signing DeAndre Jordan make as tough of a team to face as any. Griffin's impact next to Chris Paul is nearly incalculable. The Lakers may still have the edge, but after the loss of Odom, everything is up in the air as far as who runs Staples now. The reality is that Paul landing in the city of L.A. will shift the division in one direction or another for the next half-decade at least.

Sports Illustrated reports: Lakers -- They still don't have a premier point guard, crucial to run Mike Brown's new offense, and they no longer have the deepest frontcourt in the league, after jettisoning Odom to Dallas. The Lakers are hungry to avenge their playoff flame-out against the Mavericks, but their age will be tested by the compressed schedule. Andrew Bynum wants more responsibility and he will have to assume it without injury (unless, of course, Dwight Howard takes his place).

Sports Illustrated reports: Clippers -- For the first time, they have two superstars and a legitimate chance to own L.A. With Paul tossing lobs to Blake Griffin, the Clippers will make the playoffs and challenge the Lakers -- in this season and many to come. Caron Butler solidifies a weak spot on the wing and DeAndre Jordan returns to clean up the paint, but the Clips will miss Gordon, especially when teams pack the middle and force them to shoot from outside.

SOUTHWEST DIVISION: DEFENDING CHAMP MAVERICKS SAY HELLO

CBS Sports reports: Here's the situation for the Mavericks: They're the defending champions, but they lost a major piece of that puzzle in Tyson Chandler to free agency. They replaced him with Lamar Odom, who they had to give up nothing to get, and added Delonte West and Vince Carter to make up for Caron Butler, DeShawn Stevenson and J.J. Barea. Question is, are they better than last season? My answer: No idea. Nobody really knew how good the Mavs were until the postseason last year and that might be the case again. But with Dirk Nowitzki, Jason Kidd and Jason Terry, this group will win its share of games, get a nice seed and set itself up for another run at a title.

Sports Illustrated reports: Spurs -- I'd bet on one of the Spurs-Lakers-Celtics trio having a much worse season than anticipated, but I feel comfortable about the Spurs holding steady for what might be Tim Duncan's swan song. This team won 61 games last season despite some depth issues, and its best player, Manu Ginobili, was limited by injury during a nightmare first-round matchup against the bulky Grizzlies. Of course, you risk injuries when you build around aging guys, and that's one big reason San Antonio sits here and not in the category above. And as long as they play DeJuan Blair and Matt Bonner heavy minutes at power forward, the Spurs will have trouble against teams with two bangers inside. But this team should be deeper this season, as Tiago Splitter settles in, and the James Anderson/Kawhi Leonard duo develop on the wing. Watch out.

Sports Illustrated reports: Grizzlies -- Something has already gone wrong, of course; Darrell Arthur, the team's third big man and a crucial backup, will miss the full season after tearing his Achilles. Memphis has zeroed in on Dante Cunningham as his replacement, and while Cunningham brings a poor man's version of Arthur's mid-range game, the injury will continue to hurt. So will the loss of Shane Battier, who provided the mix of shooting and defense Memphis so badly needs when Tony Allen, a non-shooter, is on the floor. Speaking of Allen: He has always been a ferocious defender, but he emerged last season as a neutral offensive player instead of a glaring minus, in part because he posted a career-low turnover rate. Allen is going to have to manage that again if Memphis is to seriously contend, and Rudy Gay will need to make another jump atop the one he made before a season-ending shoulder injury. The "ifs" are already piling up.

GLANCING AT OTHER GOOD TEAMS

ESPN.com reports: To pick the Knicks to trump Boston in the Atlantic Division, you have to truly believe that Tyson Chandler will have a transformative impact defensively and that Baron Davis will soon be reborn playing in the arena of his dreams. Guilty and guilty.

ESPN.com reports on the Grizzlies: Rudy G finally starting alongside Tony A? A slimmed-down Z-Bo next to a re-upped M. Gasol? The Grizz were my sneaky pick to come out of the West. Then they lost Darrell Arthur -- their bench, basically -- to a season-ending Achilles injury. Hurt me.

ESPN.com reports on the Nuggets: I hear fretting about the $110 million investment in Nene and Afflalo. I hear Hollinger has the Nuggets forecasted to be the second-best team in the West. I would suggest Denver's fate lies somewhere between such proclamations of doom and dominance.

ESPN.com reports on the Spurs: The committee (of one) shares a birthday with Mr. Duncan and badly wants to believe starting the season two months later is a huge help. The fear here is that TD's knees and thus his Spurs, with little flexibility to make changes, are in for a rough ride.

ESPN.com reports on the Magic: Mark it down: Orlando will come to its senses between now and the March 15 trade deadline and trade Dwight to ensure it doesn't lose another franchise big man Shaq-style without compensation. It just might happen later rather than sooner.

NEW POINTS OF EMPHASIS IN NBA OFFICIATING

USA Today reports: This season, the NBA is hoping a new interpretation of the rules will make it more difficult for players to get a shooting foul on the plays where they move the ball from side to side in hopes of drawing contact as they start their shooting motion. It will still be a foul, but not a shooting foul. It will only be a shooting foul if the player is going up with the basketball in a shooting motion. Known as swipe throughs or rip throughs, it is one of several points of emphasis for the 2011-12 season. "In this case, the competition committee felt, as well as the head coaches, that certain types of contact were being called in the favor of the shooter when they shouldn't be. … The shooter shouldn't be rewarded in that case," said Stu Jackson, the NBA's executive vice president of basketball operations. "Players are always going to have tricks in the game. It was a function of what's best for the game. We didn't think rewarding the shooter in all these cases was a good thing. The play didn't look good and needed to be minimized in our game."